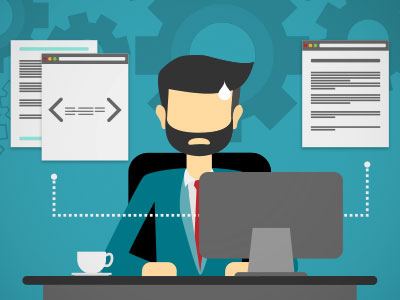 Company History
At the forefront of the Internet revolution, MediumCube proudly stands as one of the world's leading Web Hosting companies. MediumCube is a leading-edge privately held web hosting, IT solutions, and application services company based in Ottawa, the national capital of Canada. We have provided businesses from all regions with dependable, professional solutions including web hosting, domain registration, business applications hosting, web application development, and many more technology related solutions.
Our mission is to serve our clients with the most innovative web solutions through extensive focus on quality and reliability.
MediumCube strives to give our clients the best service. We pride ourselves for only using high end quality hardware. Our top-notch development team is continuously researching and upgrading our systems with the newest technology, making our clients web presences reliable and efficient.
Outstanding Customer Care
Here at MediumCube, we work hard to earn our clients. We, the founders, have personally experienced the frustration from dealing with unresponsive vendors, inefficient processes and run-around answers. So we made the commitment to ourselves and our customers that we will provide the best in customer satisfaction. We'll accomplish that on all levels: support, customer service and price. For that purpose, our operations centers are staffed 24x7x365 by trained experts and customer service representatives standing by to provide quality support.
MediumCube hosting guarantees 100% uptime. Our Network Operations is managed across several Datacenters across North America in Montreal, Washington, Dallas and Seattle in a cutting edge Tier1 Network Operations Center. The servers are connected to blazingly high speed network connections. We use several redundant 10Gbps networks through premier backbone provider. We have multiple levels of surveillance, security, fire suppression, and redundant power generation back-up in place to ensure that our presence on the network will not be compromised.
While technology is extremely important, we acknowledge that good people are critical to the success of a company. We have a well-rounded team ranging from management specialists to graphic artists to information technologists. We heavily invest in technology cycles, ensuring to upgrade our servers and our customers servers within the average lifetime cycle of servers technology. Our philosophy is to stay competitive, you must take advantage of the latest technologies. This is what we do personally, and what we encourage our customers to do on regular base. We make technology affordable and reliable. The level of skill and professionalism within our team is immense, and derives mainly from our training and experience.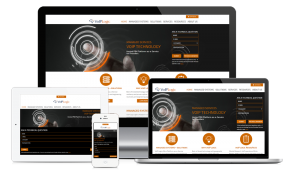 Mediumcube delivers a high-quality, custom, mobile ready website to our clients. The websites we build are based upon the WordPress platform. Check out our portfolio of mobile ready websites here.
Mobile Ready Website Regional Market
Mediumcube works with organizations who need a mobile ready site in markets like Albany, Boston, Springfield, New York, southern Vermont and Hartford, and other places. We work directly with organizations in a wide variety of industries to design, develop and maintain mobile ready websites.
Mobile Ready Website Services
Mediumcube has professionally designed and developed websites since 2009. We also provide technology consulting services and custom PHP application development. Mediumcube hosts websites through our Cloud Hosting Services. We provide digital strategy consulting, email marketing, SEO Marketing (search engine optimization) and social media marketing services.