Website Services: Website Design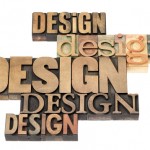 Mediumcube's professional graphic designers can take your website ideas and make them a reality. Whether your website services needs are a slight re-design to bring your site visually up-to-date or a brand new custom design, Mediumcube can help you. During our website design phase we work hand in hand with you to get your ideas into a mock up (aka draft layout). Once the direction is correct we hammer out the small details and arrive at a final design through multiple rounds of feedback. After you approve the final design we move to the development stage.


Website Services: Website Development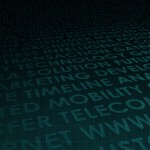 Our website services include websites developed with WordPress. There are many great reasons why over 70 million websites use the WordPress platform. It's user friendly and Google's search engine loves it are two of the top reasons. A WordPress website allows you the opportunity and flexibility to create just about any website idea you may have. We develop our sites with both the front end user (your customer) and the back end user (you) in mind from the start. From design to completion we are making sure that the interaction with the website on both ends is user friendly, easy to navigate and seamless. Our custom designed websites are built on a fully responsive framework. This means that whether your customer is accessing your site from a phone, tablet or a desktop computer they will see the same content automatically adjusted to fit perfectly on that device. Currently around 50% of all web traffic is generated from mobile devices so having a mobile ready website is mandatory.


Website Services: Website Hosting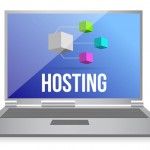 Another one of our website services is website hosting. Your hosting account is where your website lives after it is built. We provide top quality cloud hosting services to our clients. Your website hosting choice is vital to insure continuous uptime and security. We believe that cloud hosting offers the best combination of cost and service.


Website Services: SEO Marketing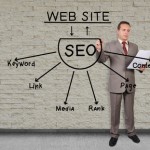 Once your website is built, the next one of our website services you may want to consider is SEO Marketing. Your brand new website isn't worth much without any traffic and SEO Marketing is a great way to drive traffic to your website. Whether we're working with a brand new site or adding SEO Marketing to an existing website, Mediumcube is ready to serve.

Website Services: Create Your Digital Presence
By now everyone knows that your digital presence is extremely important. But from websites to social media and everything in between it can be a lot to keep track of. Mediumcube can assist you with that. We help our customers decide which outlets are important and which aren't, because the truth is you don't have to and shouldn't be everywhere. We help with set up and creating a consistent look and feel across multiple platforms and we can help manage those platforms going forward. We know the web can be overwhelming and we're here to help. We also provide a hassle free, top notch cloud hosting services that our customers love, you can read more about our cloud hosting services here.