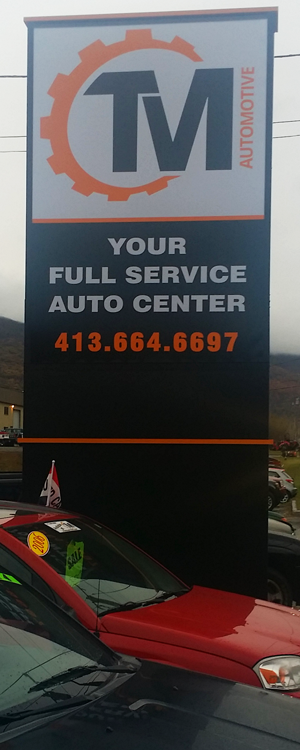 One of Berkshire Direct's clients recently installed a new sign on their property featuring a custom logo design from Berkshire Direct.
T&M Automotive's Custom Logo Design
We originally started working with T&M Automotive located in North Adams, MA about two years ago. The first step in the process was for us to design a new custom logo. We then built them a new website:
Their new logo is now evident all over their property. Employees are wearing jackets with the new logo. See the picture here of the new sign that just went up in front right on Route 8 in North Adams.