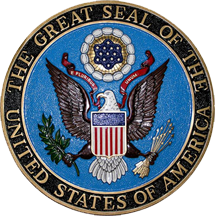 We found this article about government web design standards on the web today.
Federal web design standards to become ready-to-use Drupal, WordPress themes
"Members of the U.S. Digital Service and the General Services Administration's 18F software development team are working to integrate unified design standards for federal websites into website publishing systems used across government.
In September, the groups released the results of a four-month collaboration aimed at reducing user frustration and saving agency new media teams time and money. Now, they're taking things a step further with plans to issue a reusable library of front-end code snippets that can be loaded directly into several web content management systems.
Mollie Ruskin, designer and founding member of the U.S. Digital Service, said creating 'themes' on a few platforms was part of early discussions on the web design standards project, but it was tabled in favor of getting the overarching guide out into the hands of users."
Source: http://www.fiercegovernmentit.com/story/federal-web-design-standards-become-ready-use-drupal-wordpress-themes/2015-12-03
---
Do you have web design standards you need to meet for a WordPress project? Berkshire Direct can help! Call [allen] or [luke] today at [phone].